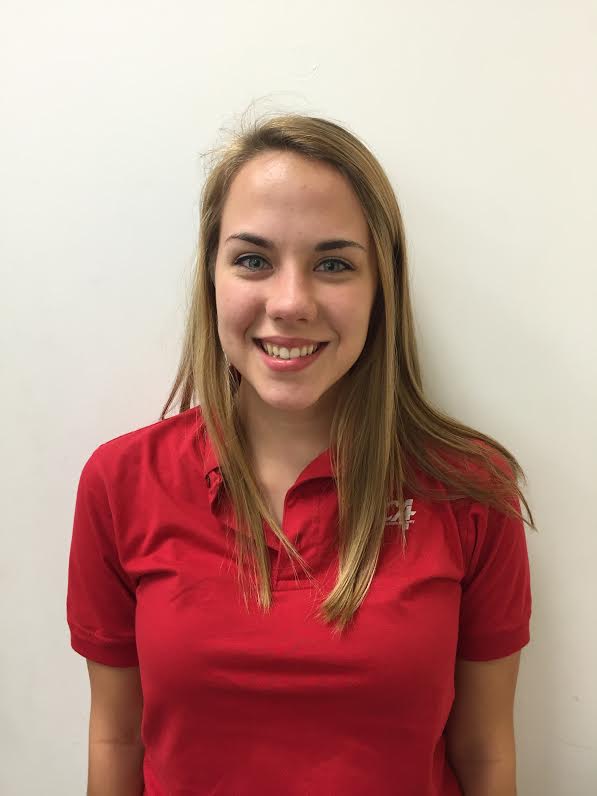 My hobbies vary from traveling the world to spending days wake boarding on the lake. I love the beautiful earth that God created with all the uniqueness that comes with it.
I aspire to travel the world, to publish a book, to start a family, to run a marathon, to reach out to girls whom I can relate to, but mostly to share my love for Jesus Christ with others.
My favorite part of life is simply the adventure that comes with it. I figure every day is a gift packed with a bunch of new opportunities. The simple thrill of reacting or handling those opportunities not only motivates but excites me.
Morgan Nash, writer
Apr 14, 2017

1923: A Time For Change?

(Story)

May 25, 2016

Top Ten things to do this summer in Chattanooga

(Story)

May 23, 2016

Being All In For God

(Story)

May 19, 2016

If you could ask God one question, what would it be? 

(Story)

May 17, 2016

Amigas Por Siempre

(Story)

May 12, 2016

She knew you first: a tribute to mothers

(Story)

Apr 27, 2016

Trusting God's perfect timing

(Story)

Apr 20, 2016

10 things students don't know about their teachers: Grant Graves

(Story)

Apr 06, 2016

CA Library acquires exciting resources for students

(Story)

Mar 21, 2016

CA students and teachers say Dylan Ford deserves Billy McKee Scholarship

(Story)

Feb 18, 2016

"In this world you will have trouble . . ."

(Story)

Jan 29, 2016

10 things students don't know about their teachers: Amanda Darkens

(Story)

Jan 14, 2016

To the seniors . . .

(Story)

Nov 27, 2015

Happy Little Life: Random acts of kindness

(Story)

Nov 09, 2015

Varsity Teams win Jamboree

(Story)

Oct 30, 2015

The Great Pumpkin Snatching Frenzy

(Story)

Oct 12, 2015

Casey Tull advances to golf championship

(Story)

Oct 01, 2015

Sixth period prompts the blues

(Story)

Sep 24, 2015

CA Golf Team Looks to Rebound

(Story)

Aug 30, 2015

Bangkok woman says bombing motive uncertain

(Story)

Aug 24, 2015

How do Collegedale Academy athletes pump up before a game?

(Story)