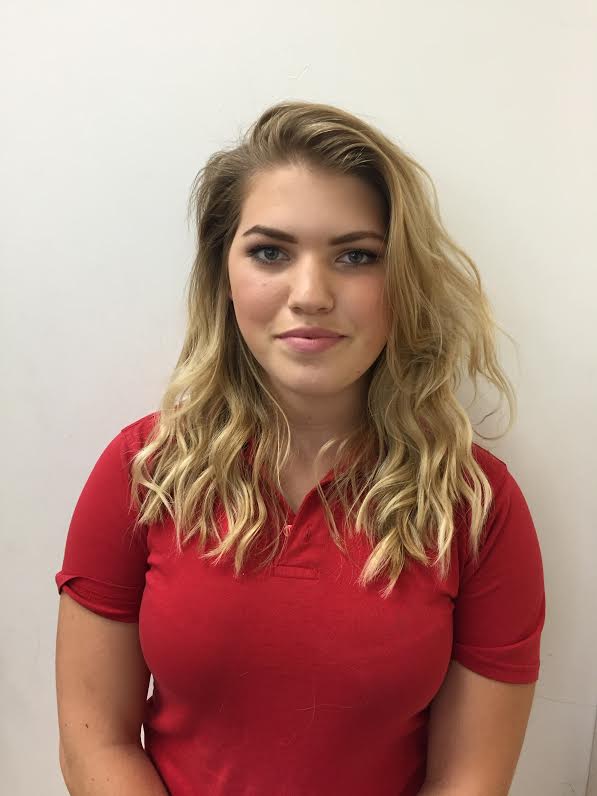 I love sports, especially volleyball and gymnastics! I enjoy reading a good book, drawing, and sometimes cooking, depending on my mood.
My aspiration in life is to impact as many people as I can before I die. I don't want to be just another girl who did nothing for anyone. I want to be known as the girl who was willing to help others, listen, or just live a life that inspired the people around me.
My favorite part of life is my family and friends whom I love more than anything.
Rebecca Ford, writer
May 10, 2016

Orchestra Trip: favorite parts

(Story)

May 03, 2016

10 spring trends of 2016

(Story)

Apr 18, 2016

Happy Little Life: Go barefoot

(Story)

Apr 08, 2016

Track Team exudes focus after first meet

(Story)

Mar 28, 2016

Who is Supreme Court nominee Merrick Garland?

(Story)

Mar 16, 2016

Stories behind the 6-word memoirs

(Story)

Mar 03, 2016

Week of Prayer: Real Jesus, Real Hope? – a deeper reflection

(Story)

Mar 01, 2016

What makes World Cultures club so successful?

(Story)

Feb 12, 2016

Happy Little Life: Pick up a paintbrush

(Story)

Jan 28, 2016

Matt Nafie coaches the CAYA girls' varsity team one last time

(Story)

Jan 13, 2016

10 things students don't know about their teachers: Steve Blackburn

(Story)

Nov 16, 2015

Community supports 4th annual Sandy Erickson 5K

(Story)

Oct 26, 2015

Happy Little Life: Camp in the Fall

(Story)

Oct 20, 2015

The Basic White Girl's Fall

(Story)

Sep 30, 2015

Collegedale makes plans to build in the coming years

(Story)

Sep 18, 2015

Nine no-longer existing Collegedale Academy traditions

(Story)

Aug 23, 2015

5 Tips to Surviving Freshman Year

(Story)