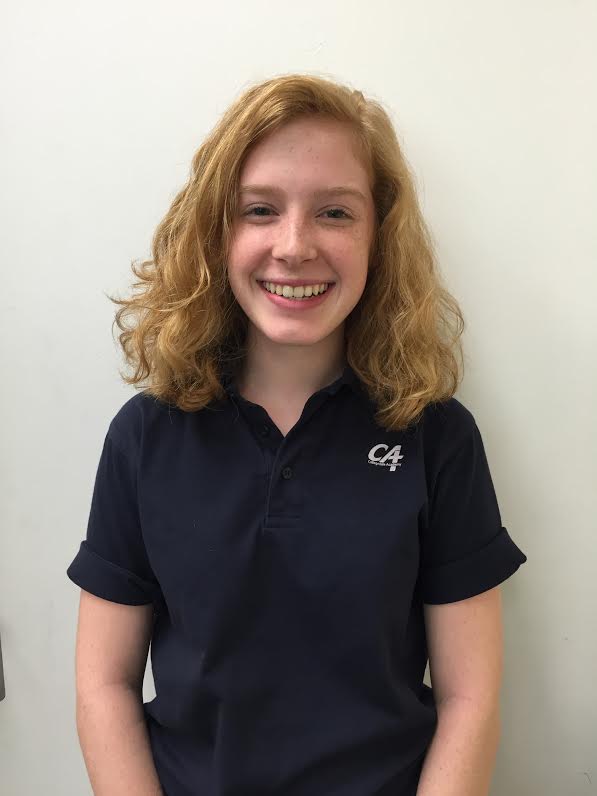 I enjoy reading any and all books, Netflixing, late-night snacking, photographing the world as I see it, and ballet dancing.
I aspire to inspire, I aspire to be Jesus to others, and I aspire to love fearlessly and passionately.
My favorite parts of life are the small things. Early morning sunrises, the smell of old books, tea, laughing until my stomach hurts, etc. I believe you have to love the small things before you can appreciate the big things.
Claire Edens, writer
Apr 28, 2016

Tri-State Tornado, March 18, 1925

(Story)

Mar 18, 2016

The Hairless Cat: San Francisco, California, May 1970

(Story)

Jan 15, 2016

Our chapel, our church

(Story)

Nov 24, 2015

What is CAD4HOPE?

(Story)

Nov 19, 2015

Happy Little Life: Roll your windows down

(Story)

Nov 13, 2015

Project Chapel: Where are we now?

(Story)

Oct 14, 2015

CAYA's Soccer Team: Smashing it

(Story)

Sep 25, 2015

Ten posts users can soon "Dislike" on Facebook

(Story)

Sep 10, 2015

Claire Edens: An Addict?

(Story)

Aug 27, 2015

Pastor Martin Lister "wakes up" Collegedale Academy students

(Story)

Aug 20, 2015

10 situations only Collegedale Academy students understand

(Story)