CA Runners Qualify For State Meet
 "My main goal for this race was to finish in the top spot."

-Junior cross country runner Daniel Mihaescu
 By: Brady Tull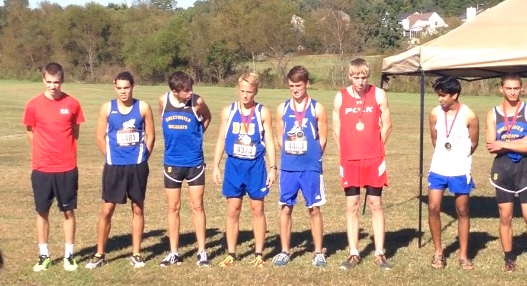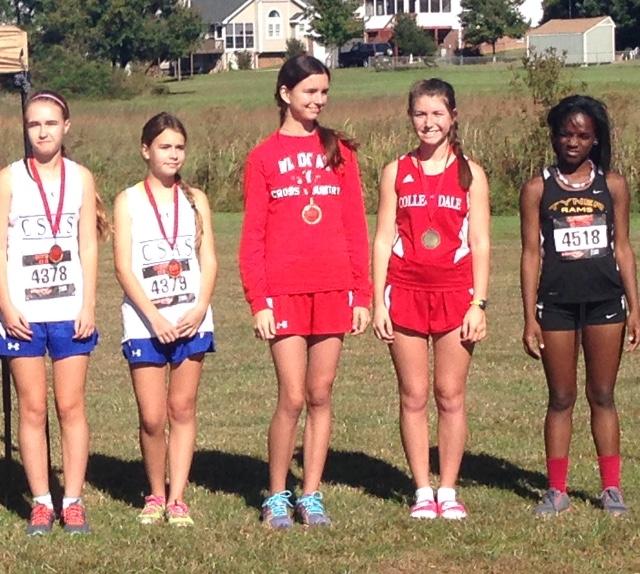 On October 21, 2014, Collegedale Academy Juniors, Britton McElroy and Daniel Mihaescu qualified for the TSSAA State Cross Country Meet on Nov 1.
McElroy crossed the finish line in 10th place on the girls side of the regional run with a time of 24:26, while Mihaescu flew past the guys for a 1st place finish and a solid 17:39 time. "My main goal for this race was to finish in the top spot," Mihaescu stated after his victory.
The Eagles as a team finished in 5th place, narrowly missing a shot at State as the top three teams advance. The top ten runners not a part of the top three teams also advance. Returning most of their team for next season, CA hopes to build on a productive year and make the leap to State contenders next fall.
The 2014-2015 school year has been successful so far for Collegedale from an athletic standpoint. For the first time in school history, CA sent two golfers to the state tournament. The CAYA Volleyball team just returned with a first place finish from the Union College Invitational. The CAYA Soccer team came in second in their end of the season tournament with the Southern Christian Athletic Association. And now two CA runners have qualified for state in cross-country. Collegedale hopes to continue a successful athletic year with basketball, beginning Saturday, November 8, with the annual CAYA Jamboree.