CA Golfers Advance To State Tournament
By: Ben Mixon
It's been an incredible season for CAYA Golf, and with the help of our boys' superior play on Thursday, September 11, it's not over yet.
Five golfers from Collegedale Academy participated in the regional tournament at Bear Trace Golf Course: Thomas Hayes, Brady Tull, Casey Tull, Skyelor Black, and Max McKenzie.
Through 18 holes full of setbacks as well as comebacks, Hayes and     Brady Tull clutched the 2nd and 3rd places overall, qualifying the two individually for state. Boyd Buchanan trumped CA by 5 strokes in team standings. Several factors contributed to CA settling in at 2nd place as a team behind Boyd.
On hole 12, a par 5, Brady approached his 4th shot only to discover that the ball he was preparing to hit was not in fact his ball. He had hit another players ball by mistake on one of the previous shots. Brady had two options: keep playing (and risk disqualification), or call the mistake on himself and automatically receive a two stroke penalty. Showing superior sportsmanship, he called the penalty on himself and gained two strokes for the entire CA team.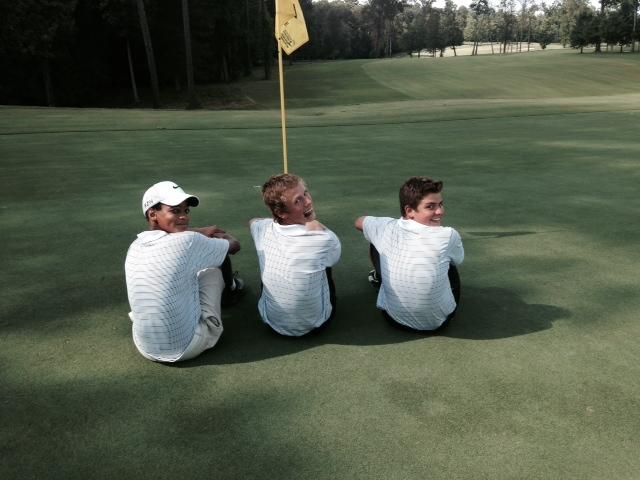 The upcoming state tournament will be played over three days, consisting of 18 holes per day. Thomas Hayes and Brady Tull will make their historic run representing Collegedale Academy at state on the 22nd-25th of this month.