Enraged Father Accused of Killing Drunk Driver, Found 'Not Guilty'
By: Ben Mixon
In December of 2012, Texas natives David Barajas and his two children, ages 12 and 11, were struck by 20 year old drunk driver Jose Banda Jr. while walking on the side of the road. The two children were immediately killed in the crash. As the scramble to get authorities on the scene was taking place, Barajas walked to his home, a mere 50 yards away, retrieved a gun and returned to shoot the drunk driver in the head.
However, authorities never recovered a weapon and there were no eyewitnesses to the actual shooting. Sam Cammack, Barajas' attorney, believes that his only focus that night was on saving his sons lives, and that someone else may have killed Banda.
On Wednesday the 26th in a three-hour court session, Barajas was found not guilty of gunning down Jose Banda Jr. in December 2012 as a result of having no concrete evidence that Barajas committed the crime. Prosecutor Jerri Yenne explained that she did not regret pressing charges. "We believe Mr. Barajas committed the crime and we also know that the jury did not believe that beyond a reasonable doubt. We respect that."
About the Writer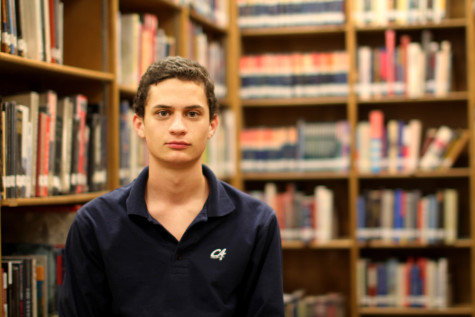 Ben Mixon, Reporter
Beat: Organizations

Reason for joining journalism: Simply because I have an interest in writing.

Goals: To become a good writer after this year.

Grade:...