Greatest Pop Song Ever Conceived…?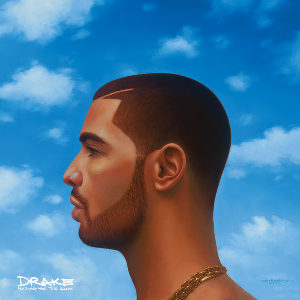 By: Jesse Darwin
When Chilly Gonzales, one of the greatest musicians of the late 20th century theorized that Drake's "Hold On, We're Going Home" was truly a pop masterpiece, the internet listened. Chords being played at unconventional moments, an 80's inspired drum to bring back the nostalgia, and one infectious chorus to reign it all in. However, as many did agree, some still hurried to slander Drake's masculinity and relegate Chilly from a musical genius to a court jester.
But honestly, the premeditated judgment from listeners lessens the affect the song could have had on the radio and as a place in this generation's most iconic music. No one else is making or has made a song as clean and new sounding, yet if someone of less popularity or reputation had made the song, it would have been situated as the greatest pop song ever regardless of who made it.
Remember when you would hear something as a kid and jam to it and that tune became a part of your life and how you remember that part of your life? "Hold On" recapitulates that feeling a thousand times over. And no matter how much you hate Drake and his antics, you will sing along to it at the top of your lungs as if you were front row at your favorite artist's concert.
Chilly may have been a bit pretentious in his statement, but that does not make it any less true. "Hold On, We're Going Home" is a smash hit, a refreshing sound, and a reconnection to your childhood, and in result, is the greatest pop masterpiece that has ever been conceived. Yeah, better than "Thriller" could ever be.