Students participate in CAD for Hope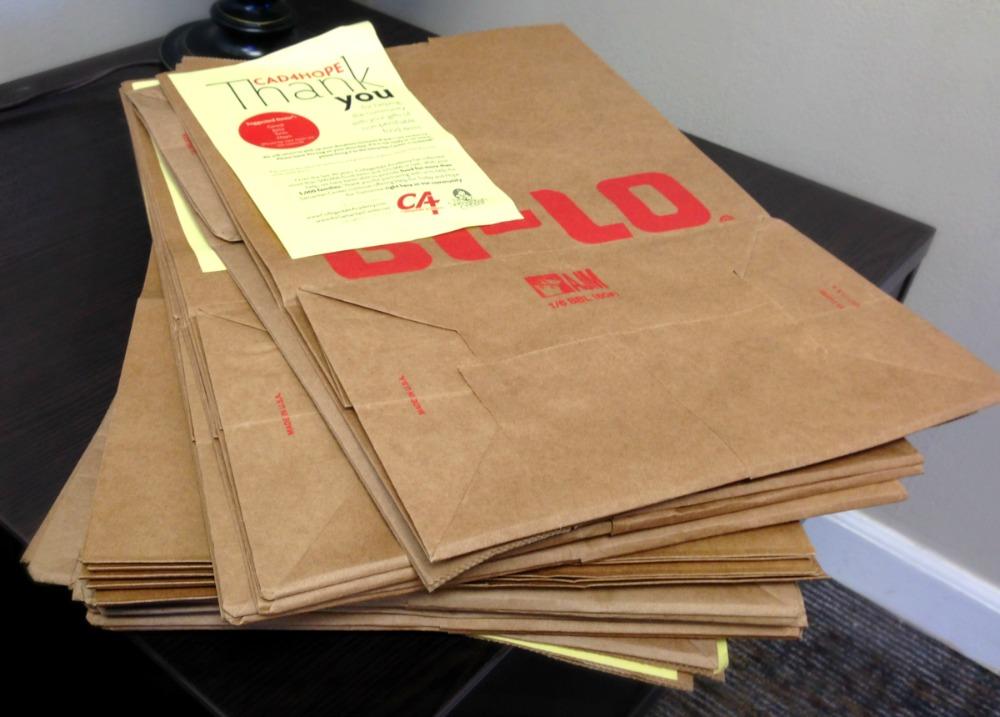 On November 4, Collegedale Academy students will be piling into cars and heading into neighborhoods to distribute bags for CA's annual food drive: CAD for Hope.
Started by former CA teacher Richard Cadavero, CAD for Hope is responsible for replenishing the Samaritan Center's Food Pantry every year.
Tony Dahlberg, the executive director of the Samaritan Center, looks forward to the beginning of the food drive on November 4. "We will be blessed again – I know it," Dahlberg said.
Dahlberg hopes that in addition to stocking the Samaritan Center with food, CA students will get more out of the experience than just a couple of days with no classes. "I want the students to experience the satisfying joy of doing for others," Dahlberg said.
"I hope that we will demonstrate kindness and enthusiasm when we knock on doors and that the community will respond generously," senior Joelle Kanyana said.
Dahlberg also expects the food drive to give struggling families hope. "Knowing someone else cares is the medicine of hope that drives away despair," Dahlberg said.
The efforts of CA students largely impact the Samaritan Center's resources and ability to help others in different ways. "Since we've been receiving the CAD for Hope food for the past seven years, we have not had to spend as much money purchasing food which has meant we've been able to redirect more money to other client needs that require cash (rent and utility assistance, home repairs and much more)," Dahlberg said.
Students have a rich opportunity on November 4 that has the potential to dramatically influence their lives. "As the young people of this academy become adults, enter into their careers and professions, as they marry and start their families, as they spread out over this country and around the world, seeds of 'selflessly doing for others' will grow, and there will be many positive outcomes. I believe you (the students) will have stronger marriages and be example-setting parents for your children on living a giving lifestyle," Dahlberg said.
Leave a Comment