10 Things Students Don't Know About Their Teachers: Mr. Weber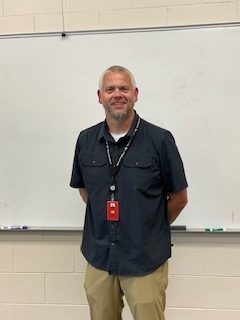 At CA, there are many teachers that we learn from each day. But what about learning about them? How much do you really know about the person in front of the whiteboard? 
We're going to focus on one teacher, Mr. Weber. Here are ten things you probably didn't know about Walter Weber. 
He has moved a lot in his life. He grew up in Michigan, and lived in California for 22 years. Then he moved to Colorado, where he lived for 10 years before moving here. 

He has three older brothers. One of his brothers is a professor at Andrews University.

 Mr. Weber grew up on a farm. He didn't grow up taking care of sheep or milking cows, but he still did have to do some chores like mowing the lawn. 

His favorite type of movies are historical movies, which given that he's a history teacher, makes sense. 

His favorite Bible verse is Jeremiah 29:11. if you have Mr. Weber as a teacher, you may already know this. He says it often.

Mr. Weber's favorite food is spicy chicken wings.

He lived in Prague in the Czech Republic for one year in college. 

For college, he attended Pacific Union College and UC Riverside. 

Mr. Weber enjoys a lot of sports. His favorites are basketball, soccer and baseball. He played all of these sports in high school. 

 Mr. Weber is very good at hide and seek.