Upperclassmen Take the Cake at Class Softball Games
Class softball games are always a night filled with fun, food, and a good fight. Collegedale Academy students certainly watched a fight at the first game of the night. The junior and sophomore boys remained tied at 6 to 6 with no time left on the clock. Yet it was the class of 2024 boys that managed to pull through at the last minute, winning the first class game.
On the other field, senior girls defeated the freshman girls 5-2 and continued on to the next round. Senior boys quickly beat the freshman, and both championship games were between the upperclassmen. The senior girls quickly took the lead against the junior girls, with a home run hit by 2023 class president, Ivana Mall. On the other hand, the senior boys struggled as the juniors scored 7 points to 0.
For the second year in a row, the class of 2023 girls won the championship.  However, the senior boys did not come to the same ending. After a solid inning the seniors brought the score to 10-9 with juniors in the lead. Needing two points to finish the game, the seniors were in a tough spot with two outs on the board. Despite the comeback, junior River Chambers caught the game ending ball in center field, securing the win for the class of 2024.
After struggles and triumphs, the exciting night was highlighted by upperclassmen wins. Overall, class softball was an entertaining experience and remains a beloved school event.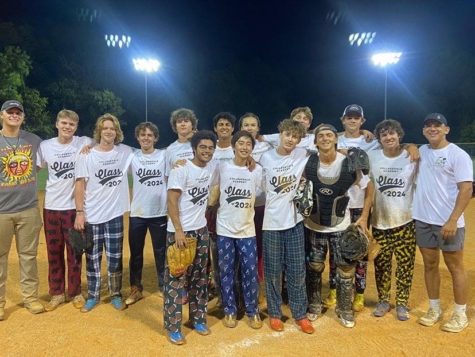 Junior Guys celebrating their win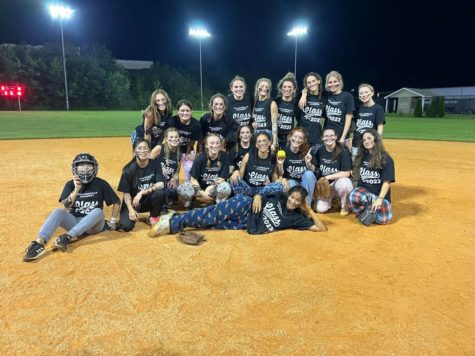 Senior Girls bask in post-game glory