Shopping Local: CA's Small Business Owners
          Many students at Collegedale Academy have jobs. However, some operate their own businesses. From lawn care to jewelry, these students offer quality goods and services.
          Junior Gracie Mattox runs Etsy shop SongBirdbySongBird. She sells accessories, including beaded bracelets, necklaces, (clay) earrings, and (spoon) rings. She also produces hand-sewn handbags, tote bags, bucket hats, and scrunchies. SongBirdbySongBird is a sustainable business that uses recycled materials to create products. 
          Gracie started SongBirdbySongBird in March 2021, and typically spends five hours making items each week. There are pros and cons to running a business. Calculating taxes, finding names and colors for items, and navigating the Etsy platform are the harder aspects. Gracie mentioned that the positives were creating her own hours, finding new materials, coming up with new colors, and seeing things turn out amazing. You can find her shop on Etsy or Instagram @SongBirdbySongBird.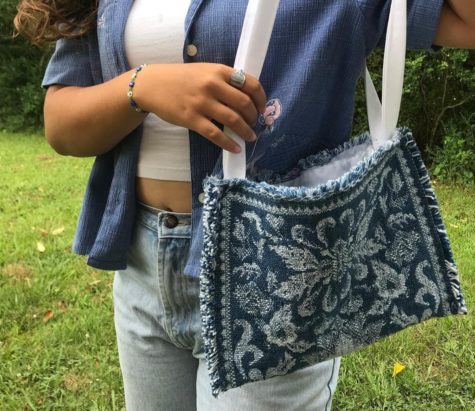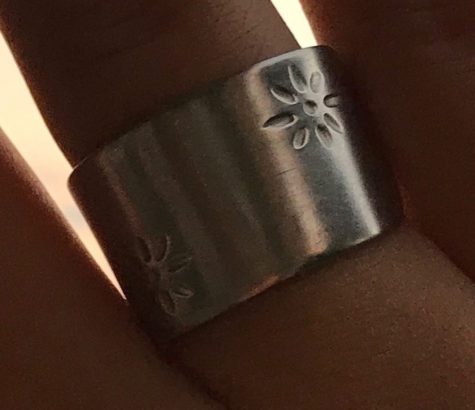 Tote bag and ring from Gracie's SongBirdbySongBird shop. 
       Jason Ennis, senior, owns and operates Lawn in Order Mowing. He provides lawn services, weed wacking, trimming, and more. Lawn in Order Mowing was created in 2020, but Jason has always enjoyed lawn care. Ennis works everyday after school and on Sundays. With such a time consuming schedule, balancing school and work is difficult. However, Ennis says that working is "One of the favorite parts of my life," due to the freedom of having your own business. You can contact Jason through his business cards at the front desk, his Facebook groups, or his Instagram @jasonsinne.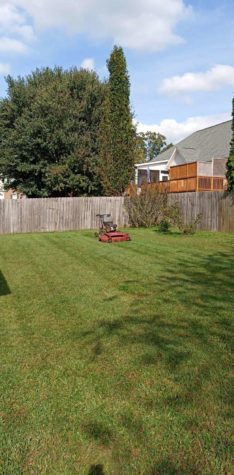 Jason's handiwork at Lawn in Order Mowing
        Another jewelry shop run by a CA student is Mosaic Skye by Junior Aileana Pitts. No two items of her unique handmade jewelry are the same. Pitts started her business in February 2021 after making necklaces and earrings with her cousin. She then set up an instagram page and started working. 
           It takes Aileana a full day to make earrings, photograph them, upload images to Instagram, and respond to orders. Managing a business is hard on top of responsibilities, like work, school, and pathfinders; but Aileana works hard to create quality products and make people happy. Many of her products also feature bible verses, so she can encourage people spiritually through her work. Mosaic Skye items can be found on her business cards, Facebook, or Instagram page @mosaic.skye.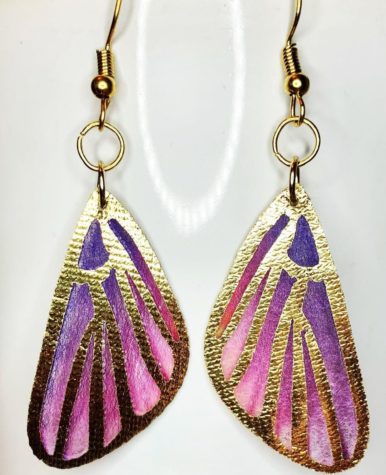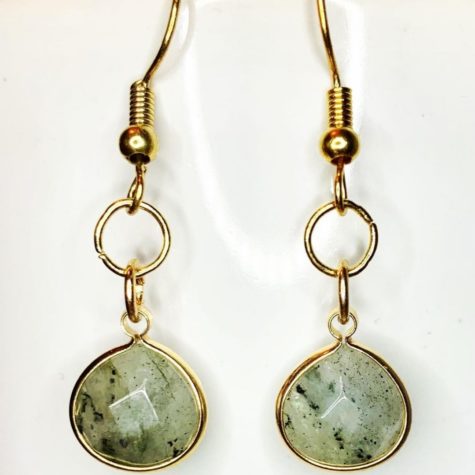 Earrings available in the Mosaic Skye shop.
        Junior JohnPaul (JP) Cunningham owns JohnPaul's Lawn Service. JP's services include mowing, weed eating, hedging, edging, blowing, trimming limbs, and more. JP started his business when he was in 8th grade by putting flyers up in his neighborhood. Cunningham works 3 days a week after school, and on top of school work, time management can be hard. However, making money and making yards look beautiful are worth it. You can contact JohnPaul through his cell number, (423)-827-9048.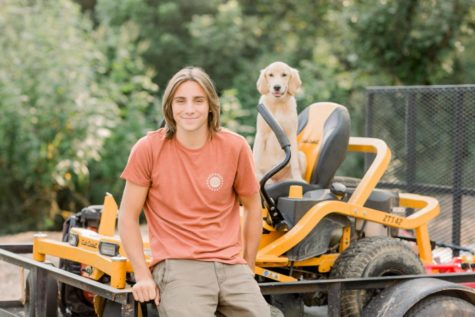 JP and a furry friend ready to head to work.