10 Things Student's Don't Know About Their Teachers: Mrs. Alvarez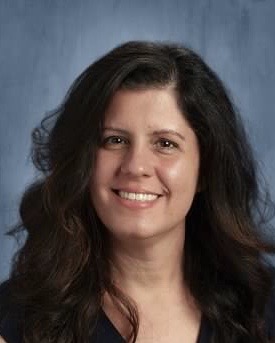 She was born in Havana, Cuba. She came in 1980 as a refugee in a boat to Miami, Florida.

She enjoys family time, walking with her husband, watching Netflix, running on Sundays (her daughter calls it speed walking but she is proud to say that she has done 2 half marathons). She also enjoys Zumba and spin classes. 

She speaks Spanish and Spanglish (even though it is not a real language yet).

Her motto is "Aim High", but her favorite verse is Isaiah 40:31 – But they that wait upon the LORD shall renew [their] strength; they shall mount up with wings as eagles; they shall run, and not be weary; they shall walk, and not faint.

Her three biggest achievements are motherhood in her personal life, trusting God to lead her professional life, and accepting Jesus as her friend in her spiritual life. 

Her go to order of fast food is fries with either Chick-fil-A sauce or Zaxby's tongue torch and ranch sauce

She enjoys contemporary Christian and classical music. 

She has been to Hawaii and Colombia where she got to see black sand and learn about different cultures.

She has a mini poodle named Niko

The weirdest food she's ever tasted was liver!