Mission Trips: Three Pieces of Advice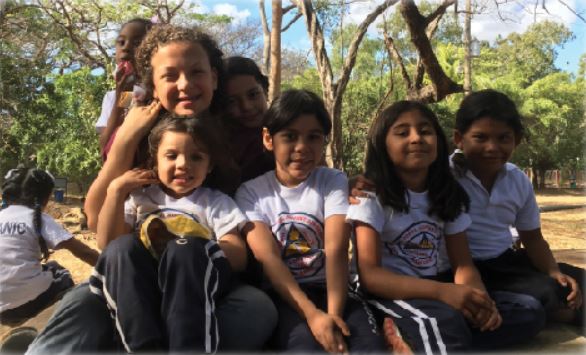 As someone with experience on mission trips, there are several things I wish I had known before departing. Whether you are an experienced missionary, or plan to embark on a mission trip for the first time, there are three pieces of advice everyone should keep in mind while preparing for a mission trip.
1. Show respect
On my last mission trip to Nicaragua, I had an eye opening experience which brought my attention to a certain issue. One day, when our group was visiting some shacks to deliver supplies, toys, and gifts, some of the group — myself included — started snapping
pictures of the adorable children in tattered clothing, running around in the dust. As I was about to click the shutter, I overheard a conversation in Spanish between two young men who were watching the scene. Loosely translated, they were making fun of us, saying, "Who do these people think they are, taking pictures like these are some poor kids in Africa, and they are here to save us."
The people we were helping in Nicaragua did not view themselves as poverty-stricken, even if they might be in the eyes of the western world. They did not feel in need of rescue and definitely didn't appreciate our "savior" attitude. With this in mind, I strongly discourage taking pictures of the local people without their permission, especially in the cities. Getting pictures with or of the people you meet and become friends with is completely acceptable and a great way to capture memories; however, how would you feel if a complete stranger came to where you live and started taking pictures of you? The best option is to treat the people you help the same way you treat friends back home.
2. Unplug
While on a mission trip to a foreign country, chances are that you will stay and work in a relatively remote area, meaning that WiFi will most be likely scarce, if even existent. Whether or not you choose to buy phone service or not, I highly encourage using the trip as a time to unplug from social media. Tuning into reality makes it possible to be present in every new experience and to cultivate relationships with the both your peers and the people you have come to serve. Make the choice to disconnect from technology and, instead, choose to connect with the people around you.
3. Accept God's guidance
Most importantly, do not think you have to have it all together in order to go on a mission trip. Just because you don't have a strong conviction or definite reason for going does not mean you should not go. Philippians 1:15 and 18 say, "It is true that some preach Christ out of envy and rivalry, but others out of goodwill. . . But what does it matter? The important thing is that in every way, whether from false motives or true, Christ is preached. And because of this I rejoice. Yes, and I will continue to rejoice." While the majority of people do not go on a mission trip to do harm, I think this verse also applies to those who question if they have the "right" motives for
going. No matter the reason you have for going on a mission trip — whether you desire to gain
something spiritually, form bonds with people, help kids, or have fun experiences — God's
work is still getting done. As long as you remain open to His guidance, God has the power to
use skewed motives for good.