Michael's Munchies: Chick-fil-A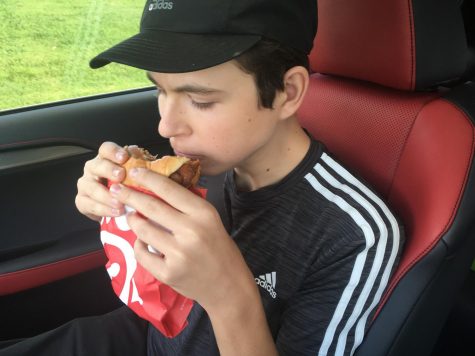 Many people's favorite fast-food restaurant, Chick-fil-A, has just come to the growing town of Ooltewah. This fantastic restaurant satisfies the cravings of chicken in many forms: burgers, grilled or fried, and nuggets. My favorite meal to order consists of one spicy chicken sandwich and twelve chicken nuggets with five barbecue sauces. I love the spicy sandwich because of its flavor— just the right amount of spice to give a little kick but not enough to burn the throat.
Both carnivores and vegetarians can enjoy Chick-fil-A; meatless options include milkshakes, waffle fries, and salads. Yet, there is one caveat to this heavenly place: the wait. During lunch and dinner hours, expect to be entertained for at least fifteen minutes. However, in general, the service is quite expedient. I give this restaurant Michael's stamp of approval, rating it 9.5 out of 10. Chick-fil-A is truly a meat-lovers paradise.