CA's Varsity Volleyball Team Wrecks GCA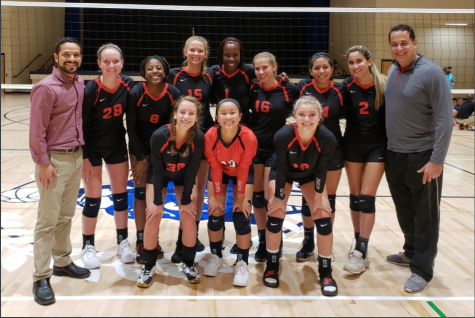 On Saturday night, August 25, the Collegedale Academy Varsity volleyball team faced off against Georgia Cumberland Academy's team. The intense match showcased the talents of both teams; however, while both teams possess skill, one must come out on top. For the first set, that was Collegedale Academy with a score of 25-12. The sets continued in a similar manner, with CA winning the second set with the same score. In the third, we only allowed one point more.
Kayla Tull, a junior from CA who is both the captain and libero on the team, made several great plays throughout the game. When asked what the best part about volleyball is, Kayla replied, "The adrenaline. The feeling that you get when you get a perfect pass and you know it's about to go down."
Coach and athletic director Eric Pardo also expressed how important it is to "always start [every game] with a worship." He spoke about how although we may have different names, we're all one team united under God's goal for us, and only together can we thrive.