CAYA leaves tournament with unfulfilled dreams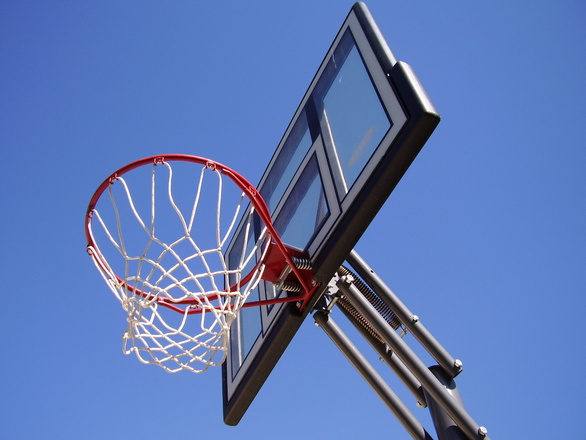 Texas. The place where, for CAYA varsity basketball, dreams come true, or are shattered into a million pieces.
This year, CAYA sports came into the tournament with high hopes. A newly rejuvenated girls team aimed for reclaiming their title from years past while the boys' varsity team aimed for new heights.
The girls' team won their first game against rivals GAAA Knights, and then the boys followed suit. As the tournament went on, the boys faced a relatively easy schedule but they exceeded expectations with two resounding victories against Dallas locals Burton and Arkansas natives Ozark Academy.
The girls' team lost one of their two games on Thursday and headed into Friday with a record of 2 wins and 1 loss. Sadly, on Friday morning, they lost to perennial powerhouse Oakwood Academy.
The boys' team, however, handed out a thorough thrashing against Oakwood with a 37-point victory. The girls played another game on Friday and lost that one as well, thus being eliminated from contention for a podium finish.
The boys had another game lined up on Friday against Spencerville Academy, the runners-up from last year.
CAYA flew out of the gates with an early 10-point lead. Then, 4 minutes into the first quarter, disaster struck. Seth Graham jumped to contest a layup from the opposition and landed on his ankle, immediately crumpling to the ground, in obvious distress. He was unable to walk off the court by himself and was rushed to the hospital.
As one of the Eagles' best players, his absence demoralized the team and their lead slipped away. Spencerville ended up victorious and earned a place in the championship game.
CAYA, one of the tournament favorites, was relegated to fighting for 3rd place against Takoma, a basketball juggernaut that had not attended the tournament for several years. This game, ended on Saturday night, was competitive and hard fought. Despite leading for most of the game, CAYA was not able to hold on for the victory and had to walk away from the tournament with a rather bittersweet 4th place finish.
While they had reached a higher pinnacle than any male team from CAYA before them, it came on the end of two crushing losses and a devastating injury to one of their best players.