Students acquire new definitions of leadership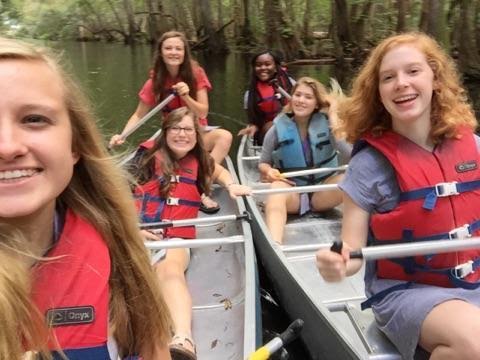 On Wednesday, September 23, thirty-six students and five faculty members went to Florida's Camp Kulaqua for the Southern Union Leadership Conference.
Students who attended were SA leaders, class presidents, class officers, class pastors, spiritual leaders, music leaders and the Echolier and Valley Echo editors.
Students returned after the five-day conference with new ideas about leadership.
Here is what some students learned about leadership:
"You have to be a follower before you can be a leader." – Julien Magloire, junior
"Leaders are like icebergs . . . 10% is how we're perceived, and 90% is our character. And prayer really works." – Daniel Tanksley, junior
"Leaders don't make followers; they make more leaders." – Mia Ford, sophomore
"As leaders we have to be optimistic and have faith in God." – Josh Dean, junior
"Example is not the main thing in influencing others. It is the only thing.'" – Josiah Madrigal, junior